Host a Foreign Student in Burlington, VT!
"I stayed in a German host family's home, it was wonderful. My husband & I want to provide the same kind of experience. Julie M. TX…"
---
Exchange students from all over the world will arrive in Burlington!
Helping others, should NEVER be about the money. Hosting high school exchange students is volunteer work at its finest level.
Burlington host family homes are welcomed to become part of the exciting world of student exchange. Exchange students will be arriving in August from countries such as Brazil, Columbia, Thailand, Belgium, Mexico, Ecuador, France, Spain, Italy, Krygystan, Mongolia, Slovakia, Czech Republic and others.
International agents travel the globe in 75 countries to bring the best and brightest exchange students here to the U.S.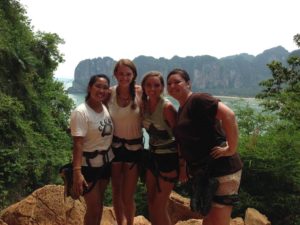 Burlington Exchange Students –
Have their own spending money to buy any incidental items they want or need; concert/sports tickets, books, etc.
Are insured medically via the program.
Have an English proficiency rate of at least 70%.
Are high school students between 15-18.
Receive a full medical exam before leaving their country.
Keep up good grades in their home country school.
Local representatives look for the best host families for our students.
Burlington Host Families –
Come in all varieties, types and styles.
Are interested in global, worldwide affairs.
Are open-minded, attentive and loving.
Are proud to share their local American culture with others.
Have a desire to learn more about other peoples.
Hope to help promote peace through cultural exchange.
Any mature Burlington resident may apply to be a host family. A host family can be a single person, single parents, grandparents. Whether you live in a house, town home, condo or apartment you can host a foreign exchange student.
Host families are encouraged to include their exchange students in family activities, outings, and events. For great deals on interesting experiences for the whole family, visit Groupon Burlington.
Over 100,000 exchange students come to the U.S. each year. Dozens stay with Burlington Host Families. Let us help you find an exchange student to host who will be a perfect fit for your Burlington family.
If you are interested in becoming a host family, click here to get more information.
If you are interested in becoming a student, click here to get more information.