Host an International Student!
Helping Students to find Host Families Since 1998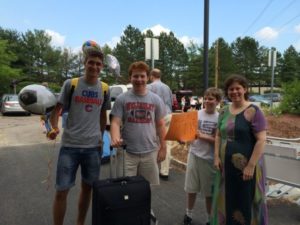 The United States welcomes more than 1,000,000 international students to its schools and universities each year. In 2014, there were 106,712 high school exchange students alone in the U.S. Many of these students live with American host families to achieve a deep language and cultural immersion experience. An increasing number of international students are arriving with the goal of earning a high school or university degree from a US educational institution.
Hosting an international student is a life-changing experience and one that the entire family benefits from. Host families gain a better understanding of the world while teaching their student about their culture and traditions.
HostFamilies.org is an online resource that has helped thousands of international students from across the globe to connect with host families. As our world becomes ever smaller due to globalization, sharing cultures benefits everyone.
---
Host Families Search by State
---
Host Families Search by City
To learn more about LPI Learning, please visit: http://lpilearning.org/